November 26th saw YUNGBLUD's 7th single release this year, bringing us an emotionally charged song mars, telling the story of a young trans woman fighting to be who she truly is, and spreading the message of self-identity and fighting for what is right. The song comes quickly after previous release Cotton Candy, which received a hugely positive reaction from fans and new listeners alike.
The video quickly followed, dropping 5pm yesterday. You can watch Below:
mars comes as one of the featured songs on the Weird!, which is releasing at the later date of December 4th, after being pushed back due to the delay in production of the Vinyl versions of the album.
YUNGBLUD has been teasing the content of this album, redesigning his style in a more liberating lyrical style with charged messages, as per for any of his releases. Earlier this year, he described the new album as "Inspired by Bowie", the latest video clearly nodding its head towards the late performer.
I was lucky enough to get in touch with Jenna (Middle Bottom of the picture below), one of the featured actors in the music video, to ask about what the song means to her, the filming process and what it was like working with YUNGBLUD on set.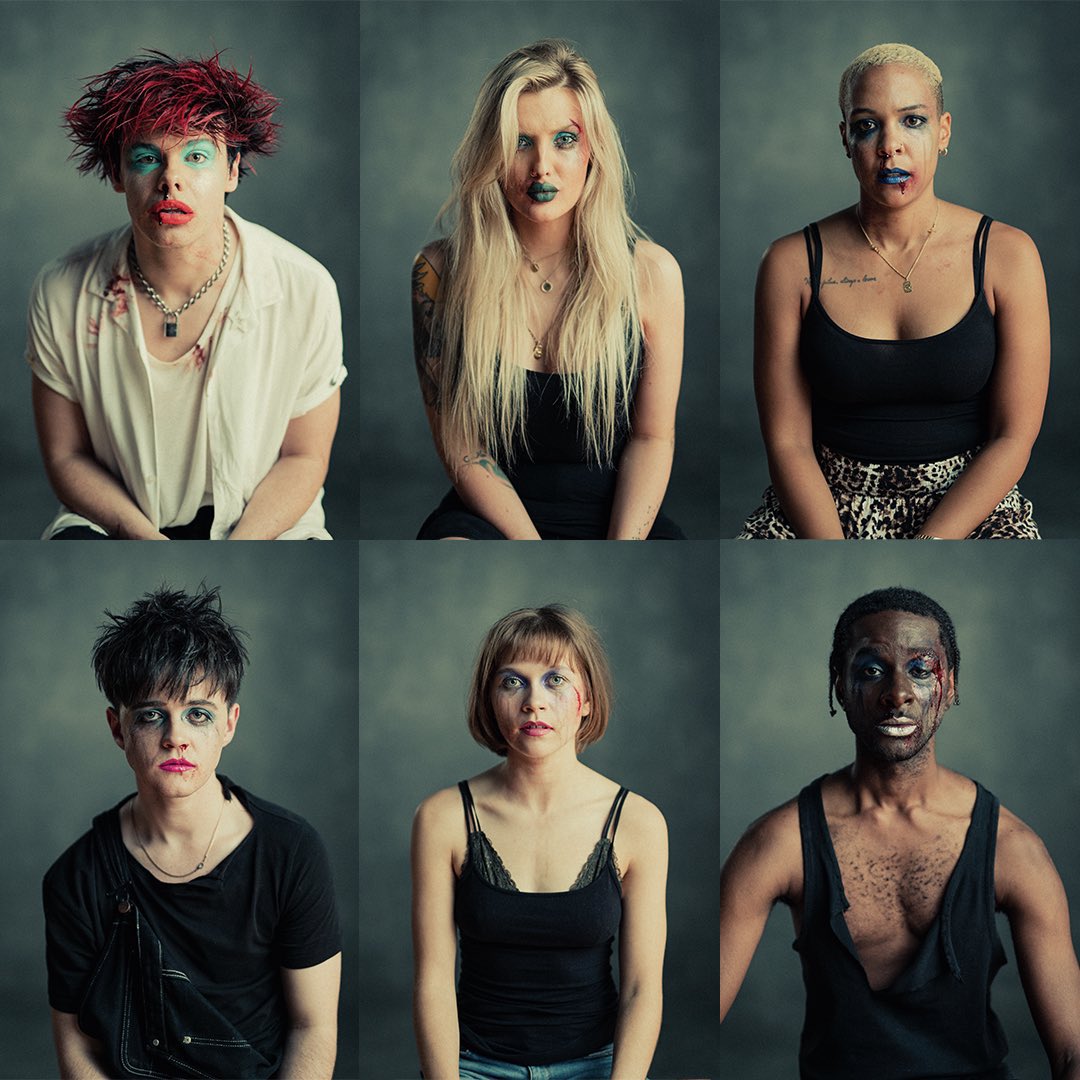 "The song to me means reaching out to each other. From the moment I read the lyrics I felt it was about the story of a young trans woman who has been through a hell of a fight to be who she knows she is, and this can connect with everyone in one way or another. Fighting for yourself and what you deserve, fighting for what you know others deserve and, in this case, ultimately prevailing with Bright coloured lipstick and a tougher skin. Support each other, love each other!"

"And the filming process was an absolute joy! Dom was so clear with what he wanted and that he wanted us to be OURSELVES. And you can see this in the video when everyone has a slightly different take on the fight. I felt completely supported and encouraged and most of the filming was done in one or two takes as it was made so clear what we were asked to portray."
Keeping this year busy with announcements, we are blessed with three different tours over the next year, firstly with the Weird Time Of Life tour, an online event which sees both old and brand new songs performed in a location specific livestream, which is currently ongoing. Concert-goers can buy tickets for any location across the world, talk with fellow fans and be introduced to new bands through the support acts. You can still buy tickets here, with the run ongoing until the 7th December. The next announcement is the Intimate As F*CK, shows brought to fans in tiny venues across smaller cities in April and May of next year. Unfortunately these tickets have already sold out due to high demand! But if you still would really like that live event to see the new album releases in person, the Life On Mars tour is taking place late 2021. You can view dates and tickets here.
With the United Kingdom slowly coming out of national lockdown after the Coronavirus Pandemic slows, we as listeners can only hope with baited breath that these concerts can still go ahead, and it not, we hope a plethora of new music can come instead.
Written By Mars Smith