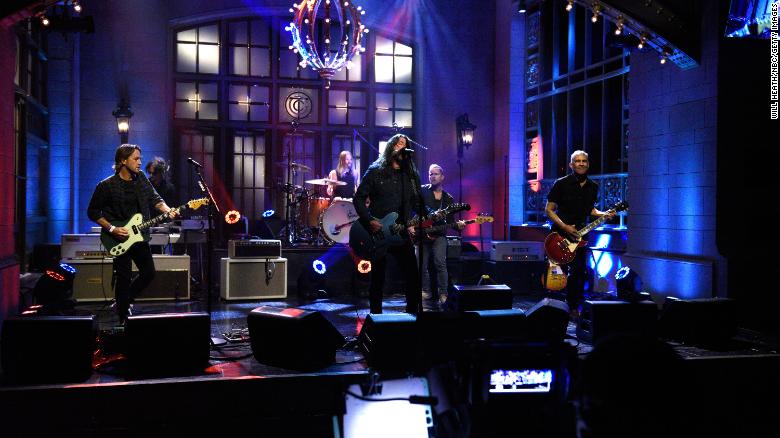 The Foo Fighters performed their latest single, Shame Shame, on the latest episode of SNL, hosted by Dave Chappelle ahead of the release of their next album, Medicine at Midnight. The album is set to drop February 5th next year. The single was released at the same time as the performance on all music platforms.
"[Shame Shame] kind of stands out on the record," guitarist Chris Shiflett tells The Brag. "It's definitely a little different than anything we've ever done before and it's a little bit different than anything else on the record, although the record has a lot of songs that are, you know, groove-based like this one is."
Their evening of performance also included a rendition of the 2009 hit Times Like These, which became synonymous with the Covid-19 Pandemic after the BBC Radio 1 Stay At Home Live Lounge, which was dubbed the biggest live lounge yet. Take a look at the star studded cover here.
Medicine at Midnight is available to pre-order now, with options including a Smoke Vinyl edition, on the bands website.
Written By Mars Smith